Meet the Get Hooked Team​​​​​​​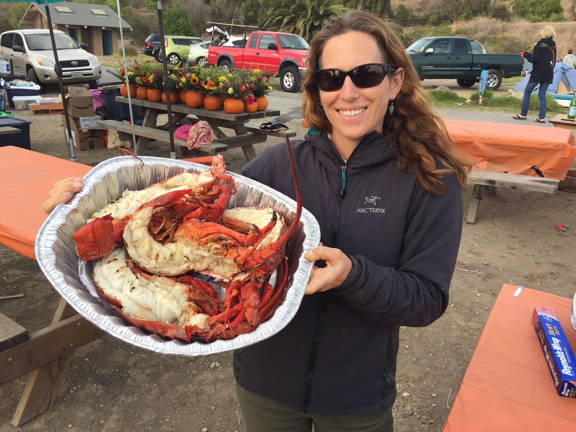 Kim Selkoe, Ph.D.

Chief Executive Officer & Co-Founder
I grew up in Boston where I developed an early love of all things marine, except, ironically, the taste of seafood. I arrived in Santa Barbara in 1999 to get a Ph.D. in marine ecology at UCSB. I have been a Research Fellow at UCSB's National Center for Ecological Analysis and Synthesis (NCEAS) for over 12 years although these days I am on hiatus from research!
My first foray into the seafood world began in 2006 when I teamed up with the Sea Center to create a certification program for chefs and restaurants committed to sourcing sustainable seafood. In 2011, I teamed up with other leaders in the fishing community to create Santa Barbara's first Community Supported Fishery, calledCommunity Seafood.

Finally obligated to consume seafood to show supportfor my own CSF, I quickly realized that fresh seafood is delicious andeasy to cook! After running for 3 years, Community Seafood shut down due lack of capacity, so I was so stoked to start up Get Hooked in 2018 when I met Victoria Voss and we got a USDA grant to pay for start up expenses.

In2016, I was asked to lead FishSB, a joint initiative of the Chamber of Commerce and our non-profit port association, CommercialFishermen of Santa Barbara (CFSB). I segued into Executive Director of CFSB, and began managing the Saturday Fishermen's Market. Here I learned to fillet and got to know many of our local fishermen, including Chris and Victoria Voss. I continue to work half time to run CFSB and help manage the market.
I am supported in thesemany endeavors by my partner, Ben Halpern, and my kids, Sadia and Max,who have all become pescatarians and benefit directly from my insideraccess to local seafood.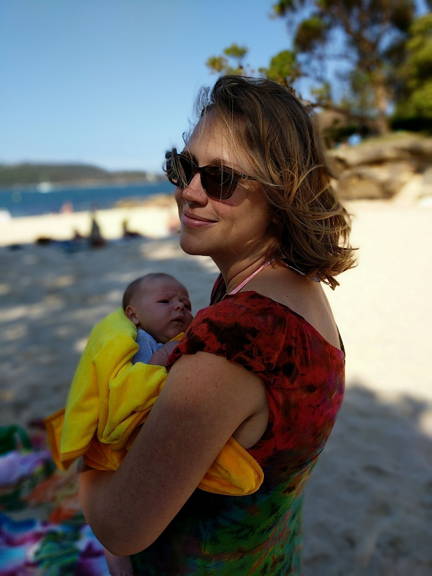 Victoria Voss
Chief Operations Officer & Co-Founder
I am the daughter of a fisherman, which meant that as a child my father was away for days and sometimes many weeks at a time. The Santa Barbara fishing community was central to my childhood. Starting at age 18, I fished 3 summers for sockeye salmon commercially with my father in Alaska. This work was a way for me to connect with him and be a part of his ocean world. After attending Tulane University, I became involved with the Southern Poverty Law Center, where I focused on social justice issues. I finished my degree at UCSB, and then took a job with the Santa Barbara Waterfront Department. My family and I relocated to Australia for the last two years and upon returning to Santa Barbara, I had the opportunity to connect with Kim in building this CSF. Get Hooked is my way of reconnecting with my dad and the fishing legacy that runs deep in our family; I am so excited to share this tradition with my home-town community.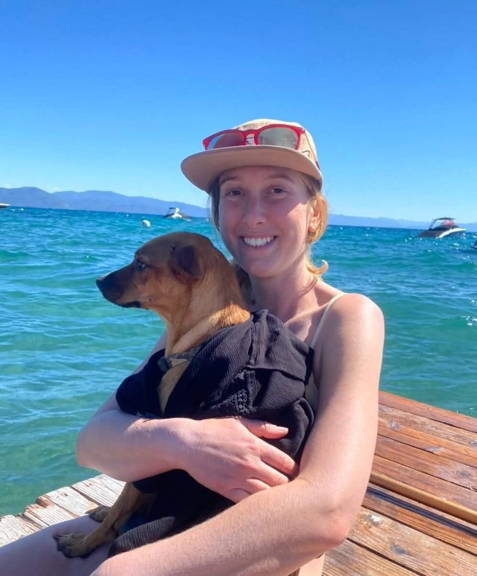 Madison snider

Customer Service & Operations Specialist
805 brewed and born, I grew up loving the ocean – checking every nook of a tidepool and washed-up holdfast and doing the polar plunges at Miramar. I chose to follow my passion for the ocean at UC Davis, getting a BS in Marine Biology. After university, I spent most of my professional career cooking and managing local restaurants that focus on local, organic fare, and representing Carpinteria's Hilltop & Canyon Organic Farms at farmers' markets. My relationship with the ocean, care for the earth, and desire for high quality food have led me to being a part of the awesome Get Hooked community. Girly (in the photo with me) is my adventure buddy and our office dog!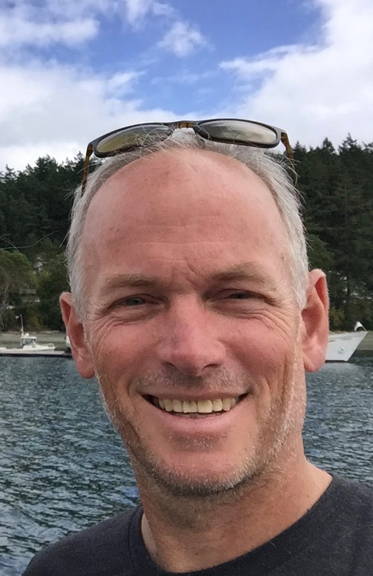 Michael Cox

Home Delivery Guru

Prior to 2020, my relationship to seafood had been as the beneficiary of and primary chef for my wife's membership to Get Hooked and its previous incarnation, Community Seafood. So, when my wife notified me that Kim & Victoria had sent out a message asking for help with their Home Delivery project at the beginning of the Pandemic, my main interest was in helping a community project that I believed in to provide meals to people who no longer felt safe to shop for themselves. Thus, I was both surprised and delighted when I learned that Get Hooked was an "all hands on deck" kind of operation, and I was given the opportunity to roll up my sleeves and develop a more intimate relationship with the ocean. I have been fortunate to have been an employee of Trader Joe's for the last 15 years - both as a Crew member and as a manager - and so, in addition to being well trained in food management, I was very familiar with the importance of having fun while trying to accomplish a challenging endeavor. But, there really is nothing like working with a small group of people who are dedicated to their mission and are passionate about the environment that they work in...And there really is nothing like holding a beautiful California King Salmon in your hands for the first time!

Santa Barbara & Los Angeles:
Start getting the fresh, sustainable, and seasonal seafood delivered right to your door!