Get Hooked is a CSF (Community Supported Fishery) -- a subscription-based program that brings you on a gourmet tour of our local fisheries.
Our sourcing is transparent, trustworthy and fair to our fishermen.
Each week on Wednesday or Thursday, we send you one catch-of-the-day item that meets your seafood preferences. Your weekly newsletter will tell you all about who caught your fish, and provide cooking tips and recipes.
Shop our online store to order additional seafood and pantry items, including smoked fish, marinated fillets, fish burgers, ceviche and more.
Our passion is bringing the Santa Barbara Channel into your home, through seafood, stories, learning and community!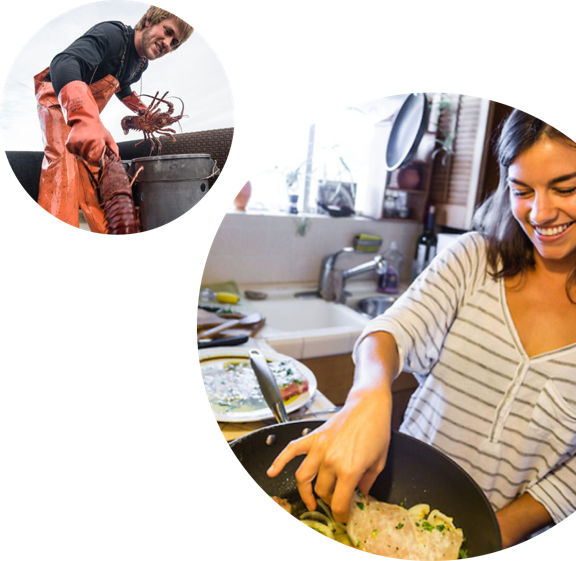 Santa Barbara, Ventura & Los Angeles:
Start getting the freshest sustainable, seasonal seafood delivered right to your door!