Get Hooked is a CSF (Community Supported Fishery) -- a subscription-based program delivering the highest quality sustainable seafood, sourced directly from local fishermen.
Our sourcing is transparent, trustworthy and fair to our fishermen.
Each week, you will receive the catch-of-the-day. We provide options to select which species you get, upgrade to a seafood meal kit, and add on other seafood and grocery items to your delivery, like fresh baked breads.

Your weekly newsletter will tell you all about who caught your fish, how and where, and provide cooking tips and recipes.
Our passion is bringing the Santa Barbara Channel into your home, through seafood, stories, learning and community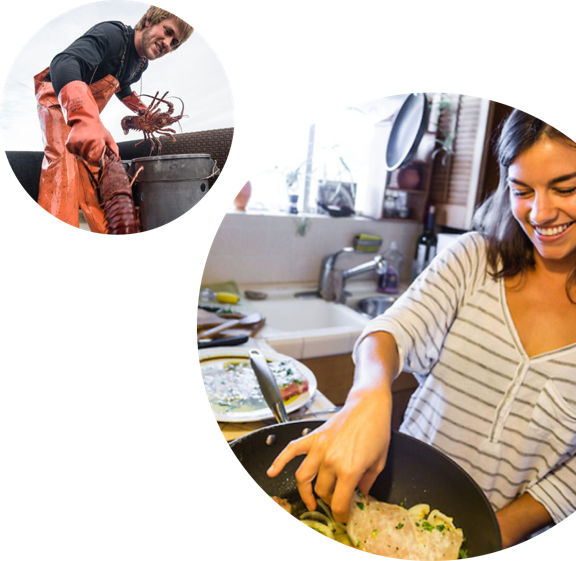 Start getting access so super-fresh and local seafood, directly from your local California fishermen.

CUSTOMIZE YOUR SUBSCRIPTION
Choose how many servings of seafood to get each week and set your species preferences. Start and stop delivery as you wish.


PICK UP YOUR SEAFOOD OR HAVE IT DELIVERED
Choose from dozens of pickup locations with a 2 day pick up window, or home delivery.


TRY OUR RECIPES
We make weeknight cooking easy and delightful with simple recipes and prep tips. The extreme freshness of our fish means you have a 3-5 day window to cook it up with no loss of quality!

Santa Barbara, Ventura & Los Angeles:
Start getting the freshest sustainable, seasonal seafood delivered right to your door!